Current Programs  
_____________________________________________________________________________________________
---
Earth Ways 2023 Summer Camps
Our summer camps weave together hiking, nature awareness games, nature-based skills and crafts, music, and loads of summer fun! Kids will get a full taste of every kid's long-lost nature connection birthright as they wander, play, and interact with nature, learning hands-on skills and building competence and comfort in being outside. Ages 8-12. 
Session 1: June 5-8, 8:30 - 4:00       
Session 2: June 10-13 8:30 -4:00
Earth Ways Teen Wilderness Walkabout
An 8-day wilderness backpacking adventure where teens can be challenged, seek deeper parts of themselves, and enjoy the grounding effects of being on the land with friends, away from the distractions of the modern world. Participants will learn to make and tend fires in the old ways, make camp and shelters both modern and ancient, learn safe knife and tool handling, and create useful items from wood, bone, and stone. Through unique wilderness challenges, community fun, facing fears and sharing joys, this will be a journey they will never forget.
2023 dates: July 7 - 15
Kids Walkabout 
'Walkabout' is a program that provides kids with an opportunity to get to know their place by wandering the local creeks, hillsides, and nature corridors in our area.  Through group wandering and nature exploration, circle awareness games, guided nature observation, plant identification, and practice with earth living skills such as friction fire, cordage-making, and natural crafts, the goal is to awaken and nurture in our children their natural deep connection with wild nature, with their own natural selves, and with each other.  We also work through interpersonal disputes using the ancient method of the talking circle, tell stories, give thanks as a group, make music together, and have a lot of fun!  Currently happening on Fridays in the Silver City/ Gila area for kids ages 8-12.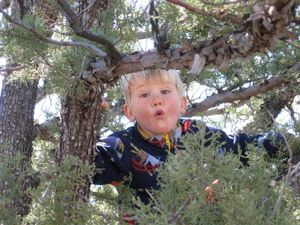 ---
Group drumming classes are currently offered for adults and kids.  In these classes, people can get to know their musical voices and learn how to listen and speak within a group ensemble of the traditional drums of West Africa.  Drummers learn traditional rhythms and how each part fits together to create an amazing musical whole, and what that whole signifies in the context of a human community.  Classes meet once a week on Wednesdays at 4pm in Gough Park. Call (575)519-9232 for more information.  Instruments are available if needed.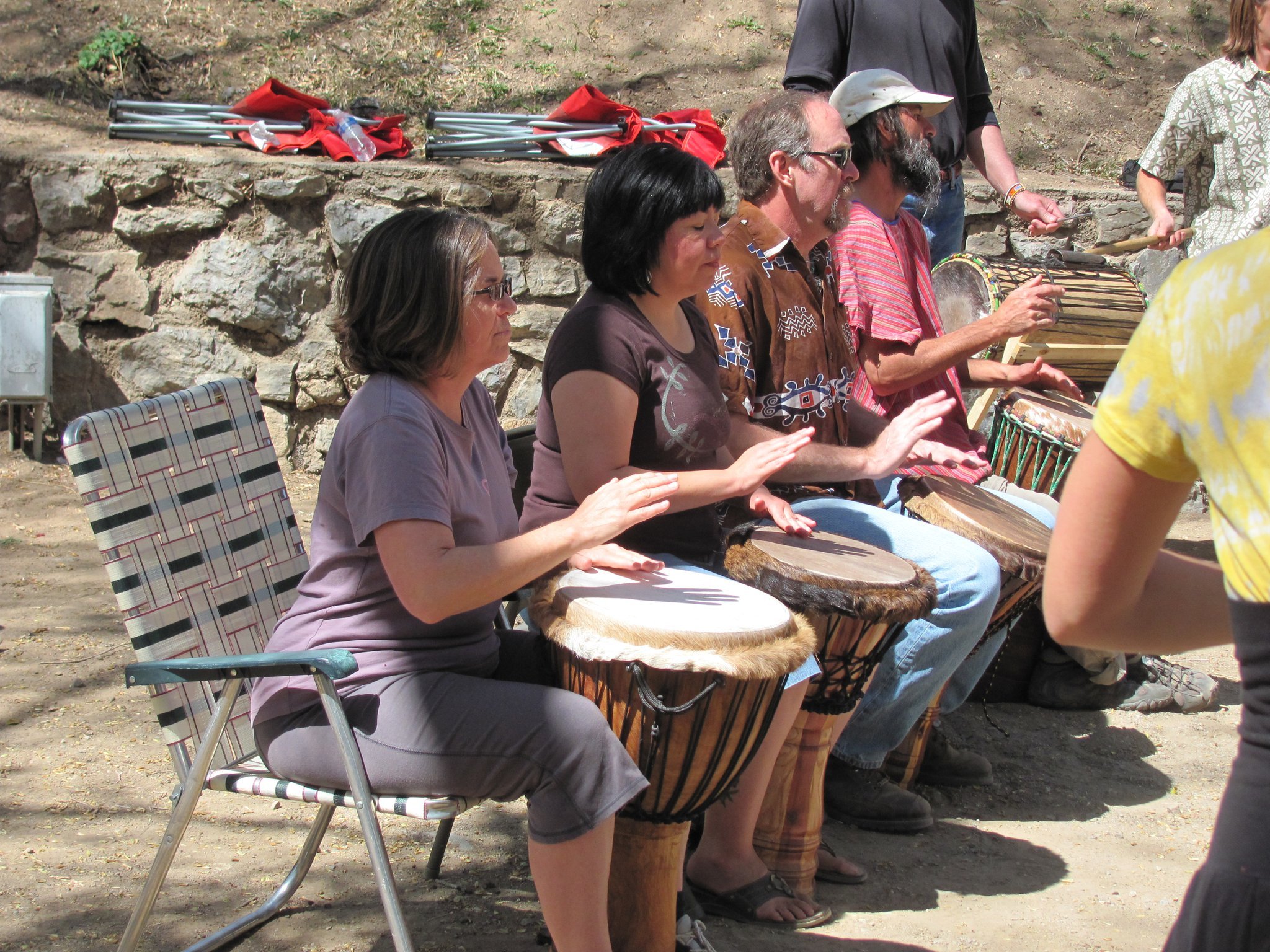 ---
About our Earth Ways Wilderness Skills
Programs and Camps for Kids, Teens, and "Tweens"
Deep in all of our roots, there are stories of people living in healthy, regenerative communities — villages where people of all ages were (or still are) in deep relationship with the land, each other, and themselves; not perfect or without problems of course, but in functional relationship. While our culture is full of teachers, one ancient binding cultural component that we finding largely missing today is the mentoring relationship. 

While a teacher's role is to impart a specific skill to a student, a mentor's role is to develop a relationship with a younger person.  Through that relationship, many things can be nurtured, including character-building, development of skills, and guidance in a young person's life vision; in other words, helping a younger person along their way of becoming who they really are.  Our human traditions are characterized by mentoring relationships in all realms of life, where every person is a mentor to many, and simultaneously mentored by many.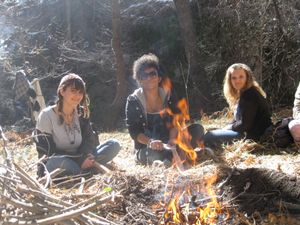 In our Earth Ways programs, the mentoring relationship is built through many different facets of an integrated whole. Young people are led in developing competency in nature-based ancestral skills such as tracking, wildlife identification, fire-making, and natural skills ("survival" skills) and crafts. This helps build a foundational connection to the earth that is so vital to our human potential for wholeness. Fun and physically-active awareness games and the martial art capoeira help us to feel light and happy, connected to one another, and to develop the physical aspects of coordination, strength, and flexibility.  Learning to play the drum in a group context helps inspire the non-linear, musical, meditative, and celebratory sides of our human experience, and helps us connect to others in a very unique and powerful way. Circle groups and councils help develop communication skills, as well as connection to one's own heart-of-hearts: the ultimate guide in a life of connection and service.